Citizen Quartz Sports Chronograph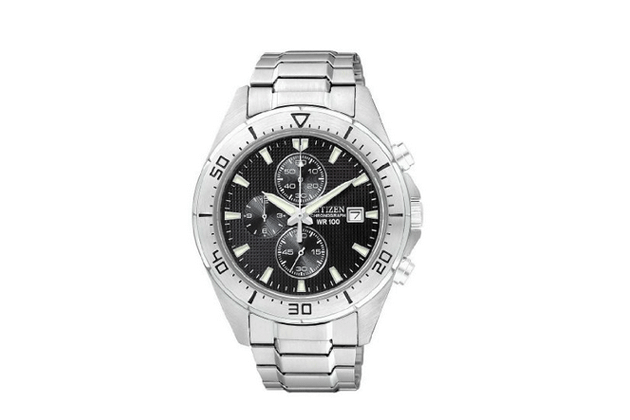 What Makes The Quartz Sports Chronograph Special?
It's just a well designed, high quality, stylish watch. Citizen chronographs are incredibly popular for that reason.
This watch is powered by quartz, which is well known to be one of the most reliable power sources for watches. Of course, when it comes to Citizen nothing is more powerful than their Eco-Drive range, but you shouldn't rule out the quartz watches either. This one makes an excellent on-the-go watch that is versatile and durable.
As you'd expect from a sports watch, it also has WR 100, making is suitable to be a dive watch.
The stainless steel casing and bracelets make it a strong and durable watch, while the design and high visibility makes it a practical watch. It's also going to be suitable as both a casual everyday watch and a more formal dress watch.
It's quite typical of Citizen to produce a watch that has a number of different applications.
While the Eco-Drive chronographs will have a longer battery life (which is an often underestimated feature in a chronograph), the quartz provides greater "bang for buck". You get excellent design, excellent function, at a very attractive price.
Check out the video below for a look at Citizen sports chronographs.
Other Notes
While many people might claim that mechanical watches are more popular than quartz, quartz crystals are actually more accurate. Mechanical watches can require more frequent maintenance and are more prone to going wrong. They also need to replace the batteries more often in general.
While you wouldn't necessarily be wrong to choose a mechanical watch, Citizen choose quartz because of their attention to detail and desire to produce more accurate timepieces, and that's definitely something worth taking into account.