1
Citizen Watches For Men
Citizen might come from Japan, but it has the class and quality of a Swiss watch company. That's not a dig at Japanese watches by any means, it's just a fact that Switzerland is where the best watches (and cookoo clocks) come from. There's no doubt though that Citizen watches for men are among the most popular watches out there, and they do very well with women too. My first real "classy" watch was a Citizen, and it's amazing how stylish and reliable they are, while not commanding an amazingly high price-tag.
Then there's the Eco-Drive, the solar-powered watch that doesn't need batteries. Citizen estimated that they've prevented billions of watch batteries being created since they launched the Eco-Drive. There's no way that you should choose your watch based on the fact it doesn't take batteries though, but it demonstrates a nice touch on behalf of the company, and is testimony to their commitment to technological advances.
What Model? Citizen Watches For Men Explored
The Eco-Drive is the mainstay of the Citizen collection, but there is A LOT of diversity here. Leather straps, stainless steel bracelets, huge dials, chronographs, and the newer "eyes" models provide a lot of variation. You should be able to find several designs to suit your tastes just by hopping over to Amazon or checking out our gallery to get started.
As well as the Eco-Drive, there is also the Quartz Day-Date which stands out. These run a bit cheaper than most of the Eco-Drives, but again there is a decent amount of diversity and you can find one for anywhere from $90 to $200 USD, depending on design and size.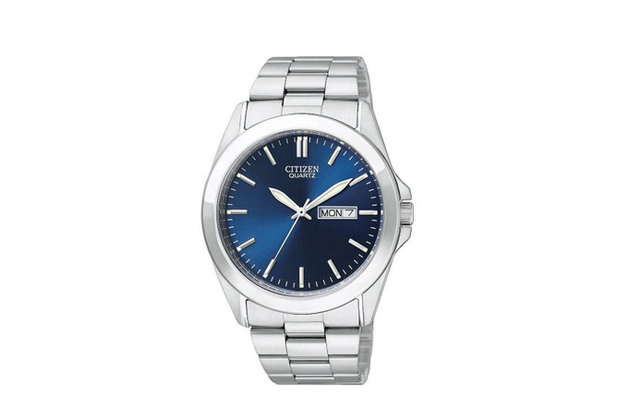 Video: Top 10 Citizen Watches For Men 2014
Atomic Time
In addition to the Eco-Drive technology, Citizen also utilizes Atomic Time in a number of its watches. These watches will sync up with radio waves to set the time accordingly, based on your home country. They allow for a number of  time zones to be kept simultaneously.
How Much Do Citizen Watches Cost?
This is where a lot of the popularity of Citizen really comes from; the price. You can get some seriously good watches for a very affordable price thanks to Citizen. Equally, for those who prefer something a little more up-market, Citizen does have some watches that run up to a few thousand dollars.
For the most part though, you're looking at $150 for one of the better watches. One of my favorites (below) costs around $500, or $350 if you get it from Amazon, but there are some excellent designs for $90 as well, such as the Quartz DayDate mentioned above.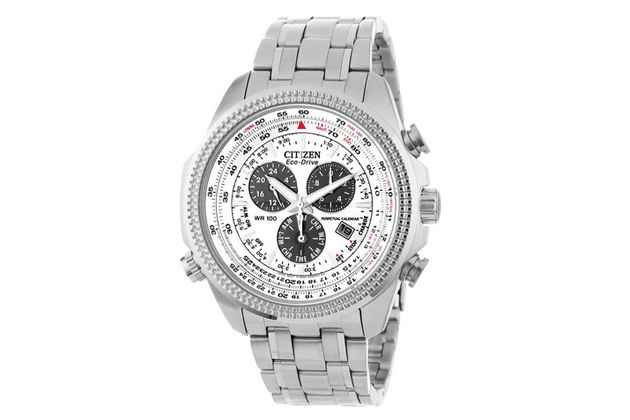 It's probably best to have a look around for yourself and based on your budget/preferences, go from there.
Reliability
One thing you don't have to worry about is battery life! Aside from that, citizen watches last well, and the first one I had has lasted well over 5 years. Apart from the odd dent in it caused by me being clumsy, it's in excellent condition.
This is another main reason for Citizen's popularity. Good looks, good prices, and good quality.
All in all, a Citizen is going to make an excellent purchase, whether that's a gift or for personal use. For those who want some style, without breaking the bank and moving into the luxury watches tier, Citizen is definitely going to be on of your best options.
[button link="http://watchingelegance.com/skill-type/citizen/"]View Our Citizen Gallery[/button]