Rolex Submariner Review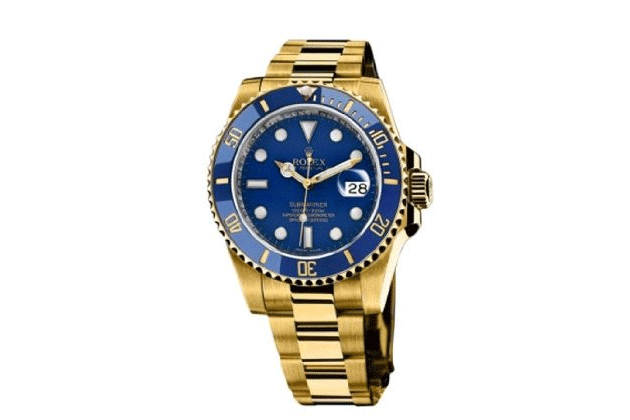 This is one of those watches that is designed for a specific purpose, but is it more than just a dive watch? Read this Rolex Submariner review to learn why it appeals to everybody, as a statement, a formal dress-piece, or even something more casual. 
As defined by Rolex –
Submariner
sub • ma • ri • ner
The iconic divers' watch since 1953.
Probably the only divers' watch you can wear with a tuxedo.
An indispensable instrument to securely monitor diving time and decompression stops.
Fitted with a case back and a Triplock winding crown, which screw down securely like the hatch of a submarine.
Rated waterproof to 300 metres. 6. Systematically tested to go 25 per cent deeper.
The Rolex Way.
The submariner was introduced in 1953, at a time when scuba diving was making tremendous progress. A lot of the things we take for granted with watches now were first originated by Rolex.
This was the first watch designed to be water resistant up to 100 meters, among other breakthroughs and now is water resistant to 300 meters (1,000 feet). It has evolved in many ways since it was first introduced more than 60 years ago.
Like many Rolex watches, you can choose from many variations such as a blue dial, green dial, date or no date, gold casing or stainless steel.
The Submariner's rotatable bezel is a key functionality of the watch. Its engraved 60-minute graduations allow a diver to accurately and safely monitor diving time and decompression stops.
Manufactured by Rolex from a hard, corrosion resistant ceramic, the Cerachrom bezel insert is virtually scratchproof. A luminescent capsule on the zero marker ensures readability, no matter how dark the environment.
The bezel's edge is carefully designed to offer ease of grip under water, even with gloves.
Key Features of the Rolex Submariner
Sapphire dial window. Sapphire is the most expensive and durable crystal, approximately three times harder than mineral crystals and 20 times harder than acrylic crystals.
Oyster 18k solid gold band
Adjustable bracelet to fit over a wet suit
Chronometer for keeping track of oxygen supply
Automatic movement
Other features that come in handy:
Bezel is a unidirectional rotatable 60 minute graduated, scratch resistant Cerachrom insert in ceramic
Numerals and graduations are coated in platinum
Screw down, triplock triple waterproofness system
Bracelet is oyster, flat three piece links
Clasp is folding, oysterlock safety clasp with Rolex Glidelock extension system
About The Brand
According to Rolex:
'Look in all the dictionaries, there is no word for what we do. It's not 'tradition', though our craft is timeless. 'Limitless' is too limiting. 'Enduring' is not enduring enough. 'Innovation' can only begin to describe it. We sculpt, paint and explore. But explorers, sculptors and painters we are not. This is the only thing we make. The only thing we will ever make. There is no word for what we do. There's only a way. The Rolex Way.'
The history of Rolex and Swiss watchmaking are totally intertwined. A trailblazer in the development of the wristwatches, the brand is at the birth of numerous major watchmaking breakthroughs, and has registered over 400 patents in the journey of its lifetime. Rolex designs, develops and produces internally all the essential parts of its watches, from the casting of the gold alloys to the machining, crafting, assembly and finishing of the movement, case, dial and bracelet.
Rolex watches have proven themselves from the beginning in the most extreme conditions imaginable – from the deepest oceans to the highest mountains, in the air and on the race track. They make sure all Rolex watches can live up to their high expectations by putting each and every single one through extreme testing before allowing it to leave their site.
The Oyster case is a pivotal part of the history of Rolex.
It clamps shut like an oyster shell and can survive under water due to two major changes: a screw down back and bezel and a screw down waterproof winding crown. Invented by Rolex in 1926, the Oyster case was put to a real life test a year later when a young sportswoman named Mercedes Gleitze swam the English Channel wearing a Rolex Oyster.
Her watch was fully functional after she spent ten plus hours in cold water, solidifying Rolex's historic underwater mastery.
Overall Thoughts
The Chromalight display on the dial is a revolution which greatly illuminates the limits of visibility in dark environments. The blue glow lasts up to eight hours with a consistent luminosity, practically twice as long as that of other luminescent materials.
This model has a better bracelet with sturdy links and new adjustment system. The Submariner was the pioneer that SET the criteria for classic dive watches.
At home in the oceans, where it remains an invaluable tool for every diver, the Submariner has also conquered land as the watch of any activity with a rugged sophistication of its own. The Submariner is available with and without the date function.
Find The Best Price