Men's TAG Heuer Watches – The Perfect Balance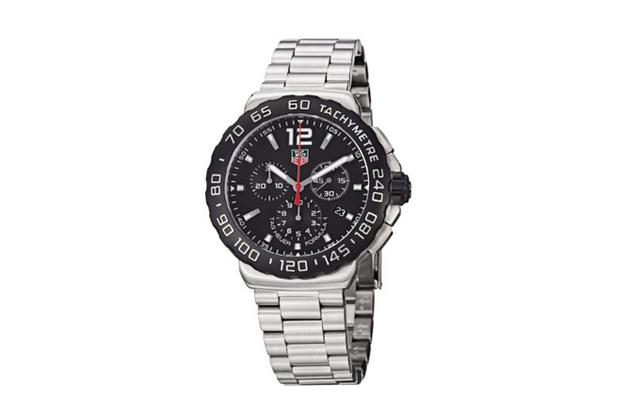 When it comes to finding the balance between price, value, quality, design, and style, men's Tag Heuer watches are going to be right at the top of the list. They're classy and stylish without being pretentious, they're valuable and high quality, without being totally unattainable, and best of all, they appeal to everybody.
A TAG Heuer can cost you anything from $750 to about $3,500, with the majority being around the $2,000 mark. We've highlighted a few in here.
Which Men's TAG Heuer Watches Are Best?
As well as personal preference and budget, there are a few things to consider when choosing which watch to go for. The Aquaracer for example, as well as being stylish and incredibly reliable, is primarily a sailing watch. You don't HAVE to be a sailor to use it, but if you do spend a lot of time on the sea, this is one you should consider first.
On the other hand, if you are more into the motor racing side of things, you'll love the Formula 1 range. It's more than just a name, as the same cutting-edge technology that you'll find in F1 cars has been used in these watches.
As with Rolex, TAG Heuer comes from Switzerland. You don't need me to tell you about the quality, precision, and reliability that the Swiss create into their watches. This was one of the main driving forces behind their technological advances in ceramics.
A Strong, Sporty Brand
I think what makes the brand so strong is the above mentioned balance between price and style. It's expensive enough for you to feel it an appropriate statement. It's not so expensive that you might feel sick spending that much money on a watch. Apart from Rolex, there's no brand I'd spend that much on.
Equally, you know you're getting quality and style, and you know it's not going to die on you any time soon. While you can still get style in the lower price range, after a couple of years those Citizen watches start to die off. A TAG isn't going to give you those kind of issues.
There's a longstanding link between TAG Heuer and the sporting world, noticeable in the above mentioned Formula 1 and Aquaracer brands. Sport is a natural partner for a watch company that wants to maintain a luxury appeal, while still pushing the boundaries. Afterall, TAG Heuer consider itself one of the more innovative companies.
Other models include Link, Carrera, Grand Carrera, and Monaco.
What attracts you to the TAG Heuer? What's your favorite model?