Grand Seiko vs Rolex; Which Is The Best Watch Brand
There are different brands of high-end watches in the market and finding at least one model that impresses you across the most reputable brands is highly likely. However, not all the top notch watches brands have equal ranking and they all have competitive edges over each other.
Grand Seiko is one of the old watch manufacturers in the market known across different countries. Rolex is another popular brand that is associated with ultimate sophistication, high technology and unique design. The Grand Seiko vs. Rolex comparison battle has been ongoing for a long time. Both manufacturers provide up-market watches that meet various needs that range from iconic classy designs, to mountain climbing and diving among others. So which is the best?
Why they love GS (Grand Seiko)
Even among collectors, Grand Seiko is often seen as one of the most disruptive luxury watch manufacturers. The company has such a desirable connection with its customers and they often stage live assembly parties and events where they show customers their craftsmanship. Grand Seiko is loved for three main things which include their history, innovations and craftsmanship.
• History – When mainstream reports are reviewed, you would think Grand Seiko is a newcomer to the luxury watch market having just recently opened in the US and gained popularity and reputation in many other English-speaking countries. However, this company has been controversial all along its history just as it was back in the 1960s. In fact, many people have never associated Seiko with the luxury market since the first shop was erected in 1881 even though the brand is known to focus on quality and various innovative technologies. Its notable history includes entering the wristwatch competition in 1964 with mediocre results and later improving their designs and using emerging technologies. The illustrious history will clearly describe how Seiko has progressed from the second choice to the reckoning force it is today.
• Innovations – From the testing of Neuchatel chronometer in the 60s to the high frequency calibers that moved them from position 144 into the top ten by 1967. Seiko has spearheaded various wristwatch technologies and now boast some of the most tech-advanced models in the market. The spiral move perfectly explains the philosophy of watch movement and this was known as one of the vicious innovation of Seiko. It made their watches the most mechanically accurate in the market.
• Craftsmanship – The designs and models of Seiko used to be underrated back in the years but this has quickly changed in the recent past. Seiko now produces sophisticated designs that would impress any collector of luxury watches. Many watch manufacturers have fairly retained the traditional Seiko polish and arrangement. The watch designs and models copy the Japanese craft and Seiko finishes are the most stylish cost-effective watches.
Other reasons why Grand Seiko is loved include quality designs, replacement policy, time accuracy, advanced technology, competitive pricing and longevity.
View Best Selling Grand Seikos
Why they love Rolex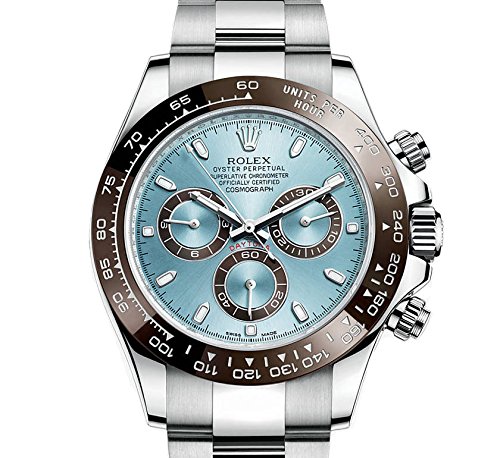 Grand Seiko vs. Rolex is a battle that is expected to continue as long as the two keep providing high end luxury watches. Rolex is by far the most popular luxury watch brand you will find in the market. It is praised by iconic artists, worn by top society leaders and some of the richest folks.
Rolex offers ultimate extravagance and eye-catching appeal. The watches feature top wristwatch technology and have the best designs. Rolex is the company with the perfect reputation and over 100 studies and reviews have ranked it at number one. It is easy to see why Rolex have such a great reputation. Some of the benefits and advantages of Rolex watches include the following;
• They are limited edition luxury watches that only people with a given income can afford to buy. This makes it a coveted treasure in the world of watches.
• For the higher price, you get the most sophisticated technologically advanced and visually appealing watch.
• They are durable and are manufactured by a trustworthy company. You can effortlessly find original genuine quality Rolex that will last a lifetime.
• Rolex corresponds to ultimate fashion and price. It is the #1 brand in the luxury watch market.
View Best Selling Rolex
Conclusion
Although Grand Seiko has several top level luxury watches, they have often been second rated since the brand is also known to produce a wide variation of watches for lower markets. They do not only focus on the high end market and this is where Rolex gains an edge in the Grand Seiko vs. Rolex comparison. While Seiko offers both luxury and general use watches, Rolex is only known for the best of luxury watches.