A Comparison: Tag Heuer vs Omega Watches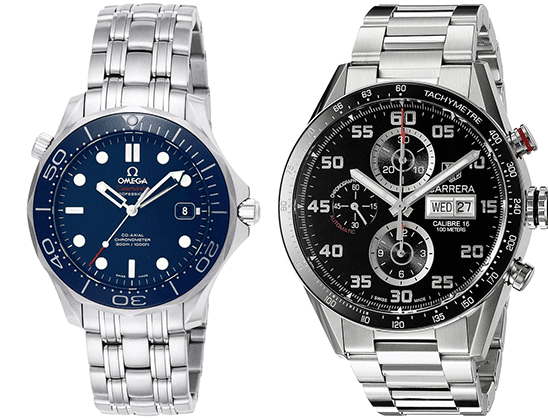 Tag heuer and omega are the two biggest brands of local jeweler watches available in the market today. Both have some of the best models that are perfect choice for every watch enthusiast. To help you make a decision of which brand between tag heuer vs omega is better, I will take you through some of the most important aspects and features that you should look for while shopping for a watch.
In my criteria I will judge these two watches based on price, functionality, movement, design, material and composition just to mention but a few. However, my criteria is subject to change depending market trends and customer's reviews.
What Is The Pricing Like?
To start with, I will compare these two watches in terms of price. Generally speaking, in terms of price, both watches made by Tag Heuer and Omega fall within the same price range. Interestingly, the build quality and the materials are also about the same. This is particularly the case of Omega planet ocean and Carrera CV2010. These are two great watches that have similar prices and qualities.
However, in my opinion if I am asked to rate the two watches, I would rate planet ocean slightly higher than Carrera CV2010 since it has better grade movements and an awesome clasp as well though it is a little bit expensive as well. However, that's just my opinion so you can opt to choose whichever brand that speaks to you most. Some people regard Tag Heuer as a fashion watch brand, but in my opinion I think this is completely wrong since they are either misinformed or they just don't like Omega brand.
Initial Winner: Omega Planet Ocean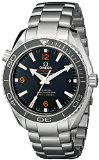 Noteworthy: Tag Heuer Carrera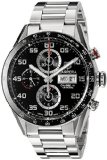 Which Is More Prestigious?
The second aspect I would like to compare these two watch brands is in terms of their movements. There is a very close correlation between various movements and price. In terms of movements, Omega has a better and a more interesting history particularly due to the fact that its movements evolved from a US space program.
This makes Omega slightly more prestigious than Tag Heuer particularly due to the fact that it uses proprietary co-axial modification to its movements. The Omega 8500 movements are also heralded for its accuracy. Its new movements were designed from their group-up just a few years ago by Omega.
Due to its Hour Vision Co-Axial escapements, Omega minimizes friction between its parts thereby making it more efficient in time keeping. The Omega caliber 8500 also features a twin barrel which adds power to the movement features.
Besides that, Omega watches are also chronometer rated unlike their counterparts and this guarantees better performance within a narrower range of error. However, although Tag Heuer watches do not have chronometer rating, they are still more accurate perhaps even more than the chronometer rated Omega.
View Best Sellers
TAG Heuer
Quality design
Quality parts
Swiss-made
Quality Design
Quality Parts
Swiss-Made
It is also worthwhile noting that although co-axial movements is a neat concept,most watch aficionados including Omega fans question its credibility. Unlike Omega watches, most Tag Heuer watches have caliber 5 movements which is a swiss ETA 2824 movement. The ETA movements makes Tag watches less expensive than Omega watches. Not to mention, most watch enthusiasts like ETA movements since they are less complex and also mass produced.
Recommended Omega Watch: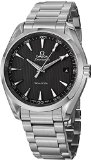 Recommended Tag Heuer Watch:

Functionality: Omega vs Tag Heuer
Last but not the least, I will compare these two watch brands in terms of functionality, design material and composition. In terms of functionality, both watches have an automatic drive which have similar functions. However,functionality greatly depend on the type of watch but both Tag and Omega makes great watches. Both watches also made with similar steel casing and bracelets and have a sapphire crystal.When compared side by side,omega seems to have some interesting designs that makes it newer and good looking than tag heuer.
For instance, Omegas are a bit better built in terms of their final polishing and finishing.
Omega are also more connoisseur than Tags and they seem to have better quality and look better in photos as well as in real life. Besides that, Omegas watches also have a wider case diameter, awesome clasp, better water resistance feels more quality than its counterpart. However, Omega watches lack the mall brand feel hence making most Tag Heuer watches preferable fashion brand.
In summary, both Omega and Tag Heuer are great watch brands,they are similar in various aspects and features, making it difficult to rate one higher above the other. Both watches are fine choices in terms of automatic movements,functionality and performance.
However, in my opinion, I think Omega should be applauded for its 8500 movements and for doing an exemplary job, but the winner remains your decision.
TAG Heuer
Quality design
Quality parts
Swiss-made
Quality Design
Quality Parts
Swiss-Made